Bep Lua Viet Company Limited is a company specializing in supplying industrial meals to factories, enterprises, industrial zones, export processing zones, semi- boarding and boarding schools, and hospitals…
With experience of many years in providing industrial meals, we have become a reliable and prestigious partner of a lot of companies, such as: Coca – Cola Vietnam (America), Amanda (Japan), Galaxy (Korea)….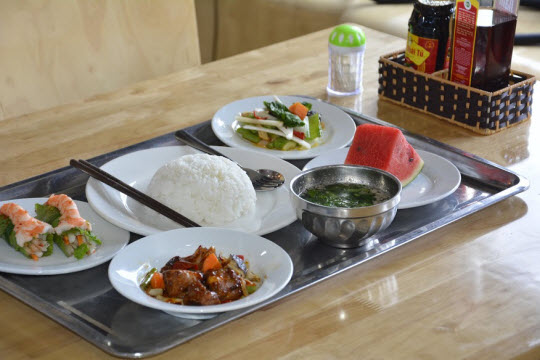 We are proud as an industrial meal supplier which has well-trained cooks (in Saigon Tourism Vocational Training School – saigontourist). Therefore, we believe that we will satisfy you.
- A Plentiful menu bank is changed regularly to help diners feel delicious, less repeated
- A menu with good and scientific combination of dishes will help absorb essential nutrients at maximum, and restrict elimination.
- Dishes carry nature of Vietnam with flavor of 03 regions: North – Center - South
- Flavor of dishes is made according to taste of Vietnam.